Sausha on your left and Showstopper on your right
We have repeated the breeding between Sausha and Showstopper in September 2008, puppies are here! November 23, 2008 a large litter of 12, 8 females and 4 males. I will be happy to email you pedigrees by request .
The pups are 6 weeks almost 7 weeks.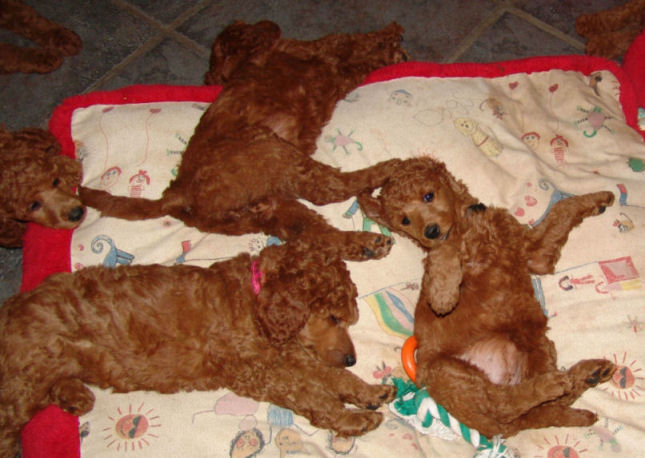 9 weeks old and a bundle of fun, ready to go to new
families.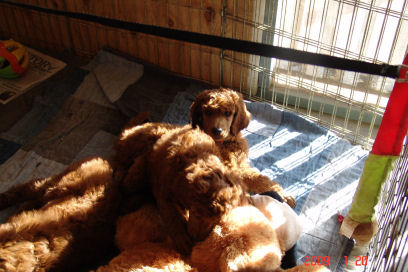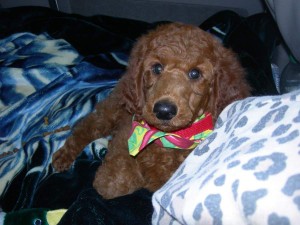 Some have left us and gone to new homes
this is Chili going home to St. Johns Arizona
we miss him but he's happy and that makes us happy
Thanks Sharon and George for giving Chili a wonderful home.
We have sold all our reds from this litter
Thank you to all that now have these reds in your homes as members
of your family and those who chose to carry on the bloodlines.
Ruby lives with Darla in Corpus Christi TX.
Mars lives with Chris and Devona in TX
Tia in Oklahoma
Bridget in TX
Penny with Jessica in TX
Scarlet with Mollie in TX
Beto with Caesar in Chicago
Baron and Ruby in Arkansas with the Smiths
Chili pictured above in Arizona

We have kept two of these girls for our own

Pistol on the right and Pawauka on the left.

knightjk@comcell.net
Judy & Jim Knight
16532 State Highway 148 S
Henrietta, TX 76365-7200
United States
phone
home-940-476-2322
cell phone 940-781-6120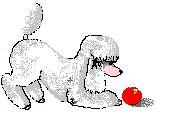 HOME