SAUSHA'S FIRST LITTER 10 puppies born Sept 22, 2007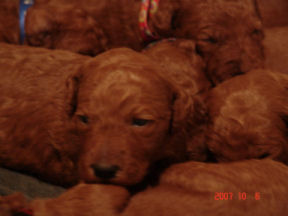 TWO WEEKS OLD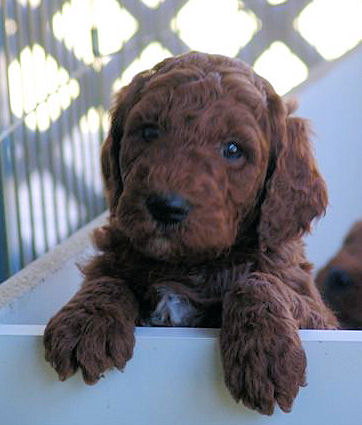 FIVE WEEKS OLD and his name is Knight's Red Radio Flyer
Call name "Radio" owned by Cullen & Christy Knight, Leander TX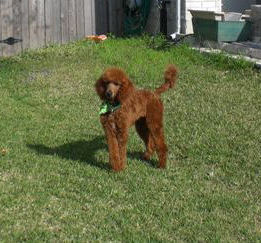 Radio growing up. Since Radio belongs to my grandkids
he comes to vist a couple times a year, and Grandma clips
him if he needs it.
On the left is Radio and on the right is Madge.
NINE WEEKS OLD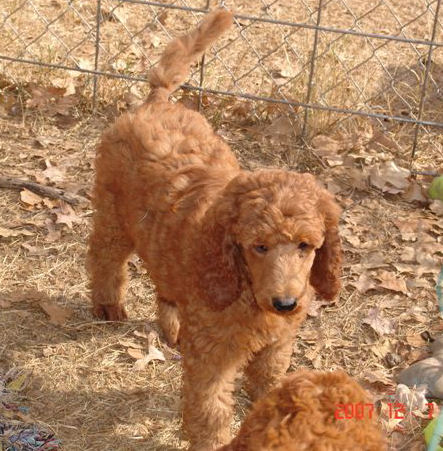 LAST LITTLE BOY LEFT was chosen Christmas Eve, thanks Ramy in Sulpher Springs TX (Rusty)redpaw collar
Thanks to those of you who have given our puppies wonderful new homes.


Steven in Calhoun Georgia,(Skippy) little green collar boy.
Kay in Ada Ok, two sweet girls, pink and purple collars
Kenneth in RoundRock TX,(Marley) little girl with blackflower collar
Cullen in Leander TX,(Radio) little boy with red collar
Faith in Colorado, (Madge) girl with pinkflower collar
Drake Bell for the purchase of 2 of our males
one in Los Angeles and the other in Kannapolis N.C,


Many thanks to Alan and Faith for the wonderful
updates and photos of Madge she is now 1 year old
and just as beautiful as when she left her birth home.
knightjk@comcell.net
Judy & Jim Knight
16532 State Highway 148 S
Henrietta, TX 76365-7200
United States
We are planning to repeat this breeding between Sausha and Showstopper in September 2008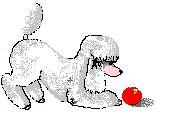 Sausha/Showstopper 2008 litter has ARRIVED!