DAISY has retired from having puppies.
Daisy gave us some wonderful pups, her daughter Willow
is one that we kept.
Meet Daisy! She's listed as a blue on her AKC papers, sometimes
it's hard for a breeder to see if a pup will be blue or silver.
She made her transition over a 2 year period but she's a silver.
Daisy is our silver girl. She would make an excellent
hunting dog as she has a high prey drive. She is
athletic and loves to run, she checks
the perimeter of the yard every morning.

She loves water, whether it's from the
faucet, water hose or pool, and she seems to pass
this trait to many of her offspring.

As with most all my puppies I get emails from past litters of Daisy too
See Moses page for emails on Daisy & Moses pups


Daisy was bred to Phil in 2009 and what a wonderful litter we got!
Not only do I get emails on these pups but phone calls
of how great they are doing. Check out Puppies 2009 page.


Daisy was bred to Ani' in 2013, another awesome litter!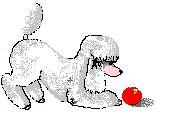 PUPPIES 2008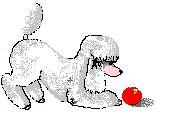 PUPPIES 2009
knightjk@comcell.net
Judy & Jim Knight
16532 State Highway 148 S
Henrietta, TX 76365-7200
Physical location JOY,TX
United States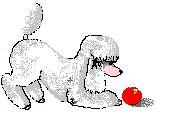 HOME